The online wholesale catalogs of some companies, where you can see prices and place an order.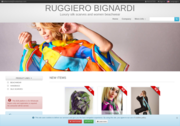 RUGGIERO BIGNARDI - REM
Luxury Brand
Brand of luxury leather handbags in exclusive bi-color models. A matching colorful silk scarf enriches each bag. Best fashion accessories for upscale boutiques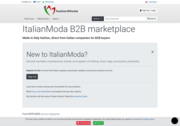 CARBOTTI
Luxury Brand
True Italy products
Over 50 years experience in designing and supplying top quality leather handbags targeted to mid-high markets thanks to their outstanding style and craftsmanship features.